Fast And Comprehensive Kingston Chimney Repair
Homeowners in Kingston have maintained a cordial working relationship with us at A1 Roofing Kingston, due in most part to our chimney repair services. Chimneys require constant maintenance and care, this is because every day they are exposed to all the natural elements: wind, sun, rain, etc. Homeowners in Kingston are advised to implement the necessary chimney maintenance as soon as possible, as delays could lead to severe damages. Our services assist you in ensuring you have no more worries regarding the proper functioning of your chimney, while guaranteeing your homes safety. No matter the magnitude of damage done to your chimney, at A1 Roofing Kingston we are able to handle all your requests, no matter how troubling the circumstances might seem. A1 Roofing Kingston have a dedicated staff who are willing to hear from you at all times of the day to attend to whatever questions you might have about our services in the Kingston area.
Our Guarantee
---
Free site visit and survey
No hidden costs
British standards compliant
Fully Insured
Clean and efficient
Professional workmanship
The A1 Roofing Kingston Guarantee
A1 Roofing Kingston Expert Chimney Repair Team Equipped With the Latest Techniques in the Industry You are guaranteed to be serviced by well trained professional A1 Roofing Kingston staff who are extremely adept at utilizing the most cutting edge techniques in the industry. You can be assured that at A1 Roofing Kingston, our technicians will not only provide you with the highest levels of quality, but will also provide you with the respect and treatment that you deserve. You can be rest assured that A1 Roofing Kingston services are backed with years of experience- meaning that we are always able to identify your chimney problems, no matter what they may be.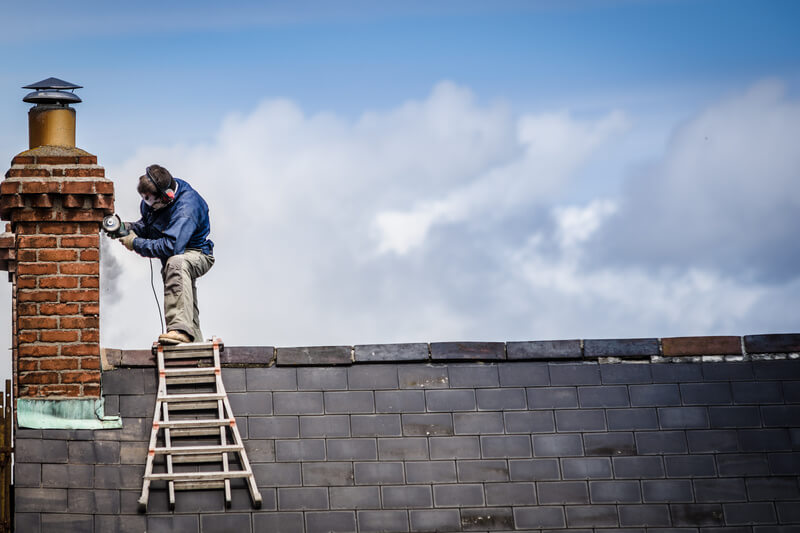 Due to years of experience with these A1 Roofing Kingston diagnoses, they are always accurate and to the point, ensuring that all projects and costs always remain within the initial estimate. It is impossible to properly enjoy the benefits of a stove in Kingston unless you have a chimney that functions properly.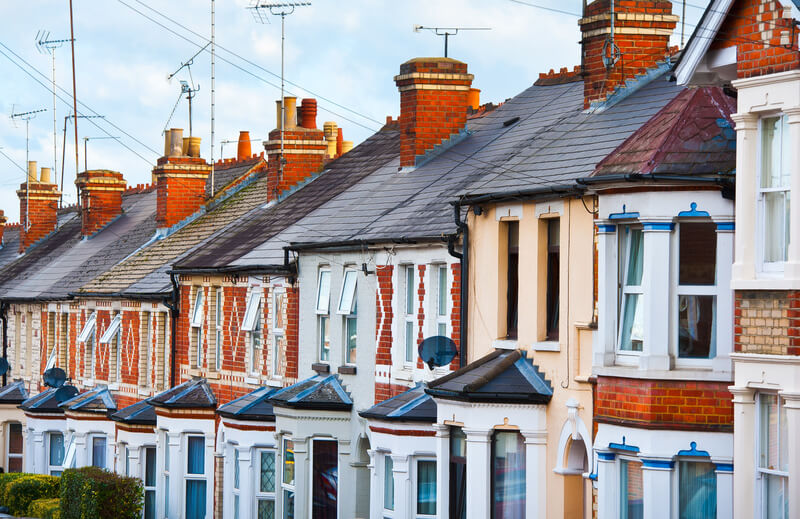 A1 Roofing Kingston Best Practices To Ensure Your Chimney Works Efficiently
Chimneys can pose a fire hazard to homeowners in Kingston when chimney breaks anywhere on the chimney are left unattended to. Chimneys are highly sensitive aspects of a home in Kingston, and ignoring seemingly little cracks on the chimney could lead to a more complicated fault which could eventually create even more financial issues that would have been initially incurred.
Identifying these problems may be difficult at first. However, they remain extremely insidious, and when left unattended to, may lead to more complicated problems in the near future. At A1 Roofing Kingston, we ensure that all of your chimney repair services are attended to, no matter the scale. This is why we ensure that we are up to date with all of the industry best practices. A1 Roofing Kingston make sure we use specific tools to achieve the necessary diagnoses so our technicians are able to properly assess what is wrong with your chimney in Kingston. With these, A1 Roofing Kingston get the best possible assessment of the incurred damage in Kingston. We handle all chimney problems for residents in Kingston. Annually, residents of Kingston have to deal with recurring damages to themselves due to hazardous chimneys. As the saying goes, prevention is better than cure, and this applies to your chimney's well-being aside from your health in Kingston. At A1 Roofing Kingston, we have developed a far reaching reputation for our ability to provide only high quality cleaning and maintenance services. That Is why A1 Roofing Kingston are always ready to attend to your requests whenever these complications may come up in your chimneys in Kingston. Get in touch with A1 Roofing Kingston on 020 3633 7439 as soon as you notice any issue that needs the attention of our chimney repair experts.
Do You Need Help ?
Call Us Now On
A1 Roofing Kingston Expertise
Find out the biggest reasons why A1 Roofing Kingston service repairs are considered one of the best in the region. A1 Roofing Kingston work hard with our technicians to ensure that they are capable of handling whatever problems, as they are completely trained in chimney repairs. Not only are they experienced, but A1 Roofing Kingston ensure that they undergo constant training so that they are never behind on the latest chimney repair techniques.
A1 Roofing Kingston Customer Satisfaction Is Our Priority
A1 Roofing Kingston do not only get the job done, but we ensure that the entire process is well carried out, with the highest level safety standards. A1 Roofing Kingston specialists are adept at ensuring that the site where the project is being carried out is not despoiled by the repair work, A1 Roofing Kingston make sure of this by ensuring the initial inspection thoroughly accounts for all elements of the site before the project begins in full.
A1 Roofing Kingston No Strings Attached Quotations For Our Repair Services
Our A1 Roofing Kingston customers in Kingston can rely on our staff for quick and reliable assistance anytime they call. A1 Roofing Kingston are always prepared to handle all problems you may be facing with your chimneys, providing you with the necessary assistance and guidance you may require. If you have any problems with your chimney, or you just need some advice, we are always willing to help A1 Roofing Kingston on 020 3633 7439, as our service agents are always ready to attend to all your worries.
Once We Inspect Your Chimney, A1 Roofing Kingston Are Able To Identify What Exactly May Be Wrong With It
A1 Roofing Kingston work tirelessly in isolating the problematic areas of your chimney, so repairs may begin on them as quickly as possible, saving valuable money. At A1 Roofing Kingston, we employ the latest industry practices to serve you even better.
All Types of Roofing Work Undertaken
Do You Need Help ?
Call Us Now On
A1 Roofing Kingston Chimney Repair Staff You Can Rely On In Kingston
The deterioration of a chimney in Kingston is expected, as it is one of the most exposed aspects of a house. You have no worries when you call A1 Roofing Kingston in Kingston to help rectify your chimney related problems. The chimney repair industry is a close knit community, and in this community A1 Roofing Kingston are known for delivering our services through only the most respectable staff in the field in Kingston. Chimney repairs are no new thing for us, A1 Roofing Kingston are seasoned with over ten years of active chimney repairs, and we are able to constantly deliver only the highest quality chimney repair work every time it is required of us. Your chimneys have no more problems once A1 Roofing Kingston are on the project, and hundreds of satisfied customers will agree with us that we do not rest until we thoroughly complete the job. Enjoy the benefits of a fully-functioning efficient chimney with the help of A1 Roofing Kingston chimney repair experts.